Allison Alexander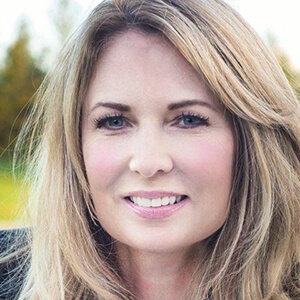 A student-become-master of purebred dogs, Allison Alexander has honed her skills through hands-on experience with breeders, handlers, and groomers all over the world. She has become the go-to resource for both beginner and advanced Poodle owners, handling everything from basic grooming techniques to planning and executing the most difficult show trims. Allison is known around the world for her unique teaching ability that connects with students on every level. Allison has presented seminars on grooming Poodles, Shetland Sheepdogs, Australian Shepherds, Spaniels, Setters, Afghans, Affenpinschers, Kerry Blue Terriers, and many others all over this planet. She is also the Creative Educational Advisor and Specialist for Chris Christensen Systems. In 2017, she launched Leading Edge Dog Show Academy, the world's first online dog show training and grooming school. LEDSA has won the award for Best Online Education each year since its inception. Her mission is to help mentor a new generation of dog enthusiasts through innovative video-based grooming lessons.
Judi Cantu-Thacker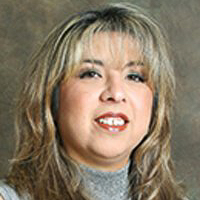 Judi Cantu-Thacker, A successful, retired contest groomer and former GroomTeam USA Coordinator for 2005/2006. These days you can find Judi working in the Wahl Clipper or Frank Rowe and Son booth, sharing her 27 years of grooming knowledge and experience. She owns a successful mobile grooming business in the city of Sugar Land and caters to the "Who's Who" in the Houston area. Through mobile grooming, she has found the perfect balance between work and family. This resulted in more time for her to spend with her husband and the ability to support her children in their academics and extracurricular activities.
Judy Hudson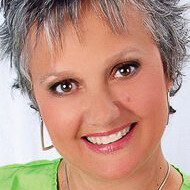 International Grooming Industry Speaker and Judge, Judy Hudson, holds an Associate Degree in Veterinary Technology and is a National Certified Master Groomer and certifier for the National Dog Groomers Association of America. Judy owns and operates Groomingtails Mobile Pet Grooming in Nashville, Tennessee. Judy has multiple Best in Shows and Best All Around Groomer awards to her credit and stayed in Groomteam's top 10 groomers for 4 years. Having retired from the contest ring, Judy enjoys sharing her knowledge and experiences with new groomers! She is also a level V Rodan and Fields skin care consultant.
Jay Scruggs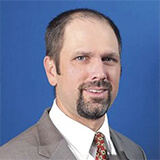 Jay and his wife, Michelle, own Here Comes the Groom, a highly successful mobile grooming salon in Germantown, Tennessee. Jay has won multiple Best in Show and Best All-Around Groomer awards and helped Groomteam USA win the Gold medal in Calgary, Canada, in 2001. Jay was named American Groomer of the Year in 2001, Groomer of the Year Award at Westminster Dog Show in 2002, and Grooming Judge of the Year in 2004. In 2003 Jay won an International Gold and Bronze medal in Barcelona, Spain, helping groomteam USA win the silver team medal. He and Sue Zecco offer seminars nationally. Jay won a Barkleigh Honors Award at the event that he emceed.
Sue Watson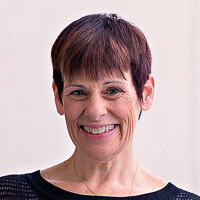 Sue, CMG, and third-generation pet stylist, began working with dogs over 39 years ago. She owns a mobile grooming business, Best All Around Groomer, serving the Chicago area. She was the winner of the Wahl 2003 Groomer of the Year Award at Westminster Dog Show and the Cardinal Crystal Grooming Achievement Awards for American Groomer of the Year in 2002-2004, and nominated two-time nominee for the Cardinal Grooming Contest Judge of the Year award. Since she began competing in 1995, Sue has received Best in Shows and Best All Around Groomer awards. She has been a member of the 2000 – 2005 Groom Team USA teams and is a representative of the Wahl Clipper Corporation.