Judi Cantu-Thacker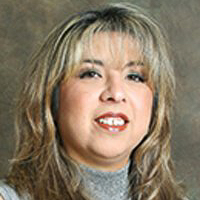 Judi Cantu-Thacker, A successful, retired contest groomer and former GroomTeam USA Coordinator for 2005/2006. These days you can find Judi working in the Wahl Clipper or Frank Rowe and Son booth, sharing her 27 years of grooming knowledge and experience. She owns a successful mobile grooming business in the city of Sugar Land and caters to the "Who's Who" in the Houston area. Through mobile grooming, she has found the perfect balance between work and family. This resulted in more time for her to spend with her husband and the ability to support her children in their academics and extracurricular activities.
Audrey Ding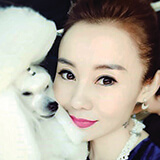 Audrey Ding is a NGKC certified Grooming Instructor, ranking number one in 2015; an International Grooming Judge of the American Barkleigh Grooming Association, judging multiple NGKC Grooming shows all over China; and a Chief Member of NGKC Groomer Team China. She was a member of the Dog Show team China in 2016 and attended the American National Show series shows and won Toy Poodle BOB and BOW. Audrey also completed the American Grand Champion Title and won the American National Poodle Specialty BISS in the same year, as well as multiple Champions and Runner ups in all NGKC Master class competition in 2015.
Nicole Kallish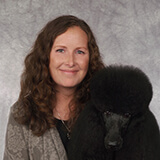 Nicole Kallish is a Certified Master Groomer and the Global Education Manager at Andis Company. Nicole attended the Academy of Dog Grooming Arts and then successfully ran her mobile grooming business for six years prior to starting a shop in Sarasota. Nicole had worked her way up the ranks in the ring earning many 1st, 2nd, and 3rd placements in entry and intermediate levels, including Best Groomed Dog. Nicole won "Rising Star of the Year" at Intergroom in 2013 and was a Barkleigh Honors nominee for "Up and Coming Groomer of the Year" and a nominee for the Cardinal Crystal Achievement Awards "Mobile Groomer of the Year" 2011 and 2012. Nicole is now a judge, speaker and educator since selling her shop if Florida and joining Andis full time.
Jessica Moore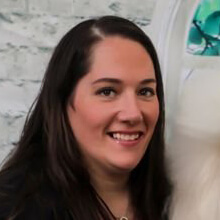 Jessica Moore CMG, IGMS is the owner of Show Stoppers Pet Styling in Waukegan, Illinois. Jessica has been a pet stylist for 18 years and began competing in 2006. After accelerating in the competition ring quickly she moved from entry level to open in a matter of a few shows. In 2007-10 she ended the years in the top 20. Jessica has walked away with multitude of 1st, 2nd and 3rd place wins, including many group placements in every level as well as several Best Groomed Dog Awards and Best in Show.
Susan Sholar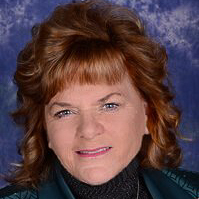 Susan has been grooming dogs and cats for over forty years and has taught grooming for fifteen years. Her first love of dogs began very young while on the television set of Rin Tin Tin and then in her teens on the set of Hogan's Heroes. Like many groomers, Susan turned a "hobby" into her life work. Her career began with showing and grooming her own dogs, progressed to showing and grooming for others as a Certified Professional Handler and, in 1997, Susan turned in her show leash for a judge's book. She now judges breeds in five groups and has judged grooming competitions. Susan is presently an AKC Delegate for the Black Russian Terrier Club of America, where she holds the office of Recording Secretary and serves as Chairman of the Judges Education Committee.