Judi Cantu-Thacker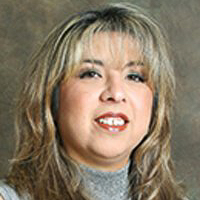 Judi Cantu-Thacker, A successful, retired contest groomer and former GroomTeam USA Coordinator for 2005/2006. These days you can find Judi working in the Wahl Clipper or Frank Rowe and Son booth, sharing her 27 years of grooming knowledge and experience. She owns a successful mobile grooming business in the city of Sugar Land and caters to the "Who's Who" in the Houston area. Through mobile grooming, she has found the perfect balance between work and family. This resulted in more time for her to spend with her husband and the ability to support her children in their academics and extracurricular activities.
Jonathan David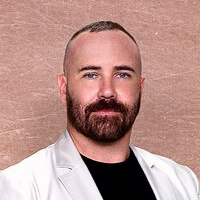 Jonathan David has been the recipient of multiple scissoring awards, multiple Best All Around Groomer awards and Best in Show earning him a position on GroomTeam USA in 2008 and 2009. Jonathan was also a contestant on Animal Planet's "Groomer Has It" and has been featured as a grooming expert on multiple television shows. Currently, Jonathan owns and operates his salon, Lap of Luxury Dog Spa in Delray Beach, Florida and is a board member of multiple dog clubs.
Janice Fehn, CMG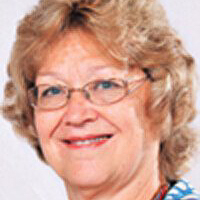 Janice started grooming in 1966 after rescuing an 18 month old Standard Poodle that had never been groomed. She was one of the first certified master groomers in Ohio and went on to raise and show American Cocker Spaniels. She has been a show promoter, show manager, president of Central Ohio Cocker Club, runs a Cocker Rescue, and belongs to numerous rescues and dog related clubs. She has done videos, seminars, edited a book, written articles, and done demos on many different breeds. Janice is a USA, and IJA approved judge and has been an Oster Ambassador. She lives in Mt. Gilead, Ohio with her husband Dan and works at her shop, Sunshine Acres Grooming and Boarding, est. 1980.
Cheryl Purcell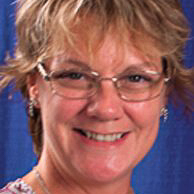 Cheryl A Purcell, Nationally Certified Master Groomer, was a GroomTeam USA Member from 2002 to 2007. Cheryl retired in 2010 to become the GroomTeam USA Coordinator from 2011-2014, She captained the 2013 Gold World Grooming Champion Travel Team. Cheryl is also a five-time Cardinal Crystal nominee and a Barkleigh Honors Awards nominee. Cheryl and her dog River where the 2014 Kerry Blue Terrier BOB at Westminster. Cheryl is a sought-after lecturer, judge and mentor. Cheryl owns and operates Pooch Paws Pet Grooming with her husband Ron in Hanover, MA.
Victor Rosado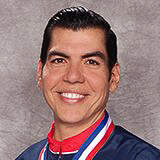 With 26 years of experience in professional grooming and conformation, Victor Rosado is a NCMG with NDGAA, ICMG, and is a certifier with IPG, as well as a Grooming Contest Judge and a Licensed All Breeds Conformation Judge for FCPR/FCI. As a competitive groomer, Victor Rosado is a multiple Best All Around and Best in Show winner, and one of the top groomers on GroomTeam USA. Victor is a member of American Spaniel Club, an AKC Breeder of Merit, and an exhibitor of American Cocker Spaniels for 20 years with multiple Best in Show and Best in Specialty Shows wins. Victor is also an Oster Ambassador in Latin America and owner of Davis Puerto Rico.
Susan Sholar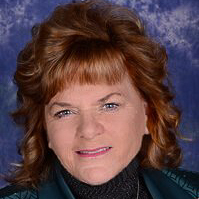 Susan has been grooming dogs and cats for over forty years and has taught grooming for fifteen years. Her first love of dogs began very young while on the television set of Rin Tin Tin and then in her teens on the set of Hogan's Heroes. Like many groomers, Susan turned a "hobby" into her life work. Her career began with showing and grooming her own dogs, progressed to showing and grooming for others as a Certified Professional Handler and, in 1997, Susan turned in her show leash for a judge's book. She now judges breeds in five groups and has judged grooming competitions. Susan is presently an AKC Delegate for the Black Russian Terrier Club of America, where she holds the office of Recording Secretary and serves as Chairman of the Judges Education Committee.