Blake Hernandez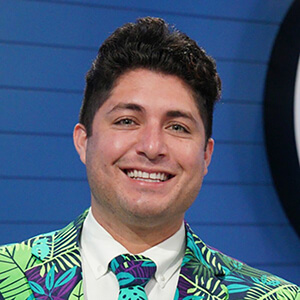 Blake Hernandez is a NCMG and three-time Barkleigh Honors recipient. He is best known for his online persona and caterwauling lyrics that speak to our industry. Blake has brought innovation and current outside trends to the grooming industry from Personality Marketing to the FoxEye, a phone holding device for the everyday groomer or aspiring influencer. Blake runs Foxy Roxy's Pet Salon in San Diego, CA, in addition to competing in grooming contests and dog shows all over the country. He is the co-creator and founder of GroomSource, an app made for groomers' continued education, as well as creator and producer of many products with Foxy Roxy's Supply Co. Blake was also a feature groomer in Netflix's "DOGS" documentary and a contestant on ABC's Pooch Perfect Season 1.
Allison Alexander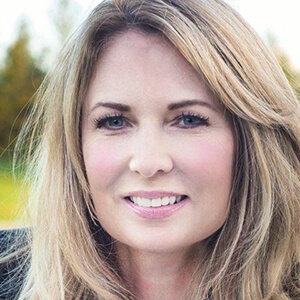 A student-become-master of purebred dogs, Allison Alexander has honed her skills through hands-on experience with breeders, handlers, and groomers all over the world. She has become the go-to resource for both beginner and advanced Poodle owners, handling everything from basic grooming techniques to planning and executing the most difficult show trims. Allison is known around the world for her unique teaching ability that connects with students on every level. Allison has presented seminars on grooming Poodles, Shetland Sheepdogs, Australian Shepherds, Spaniels, Setters, Afghans, Affenpinschers, Kerry Blue Terriers, and many others all over this planet. She is also the Creative Educational Advisor and Specialist for Chris Christensen Systems. In 2017, she launched Leading Edge Dog Show Academy, the world's first online dog show training and grooming school. LEDSA has won the award for Best Online Education each year since its inception. Her mission is to help mentor a new generation of dog enthusiasts through innovative video-based grooming lessons.
Quinci Cole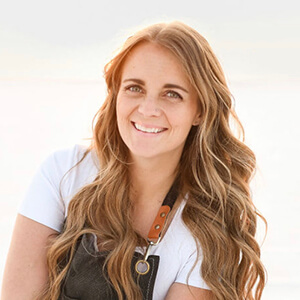 Quinci Cole found her passion for grooming in 2007. Freshly out of school, she began her career managing multiple salons, and after five years of managing, Quinci decided to pursue her dream and opened her own salon, The Dog Spot. As her career progressed, Quinci's passion for social media grew and in 2020, she opened "The Social Groomer," where she combines her love for grooming and expertise in social media management to help other pet professionals improve their online presence. She has assisted multiple industry leaders and has taught other pet pros how to better their social spaces. Quinci is known for her infectious positivity and love for connecting with other groomers.
Elizabeth Gibbs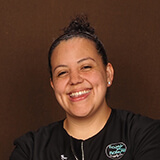 Elizabeth Gibbs is an award-winning National Certified Master Groomer who has been in the grooming industry for over ten years. She spent nine years of her career in corporate and worked her way from a bather up to a grooming trainer. In 2018 she was nominated for Barkleigh Honors "Up and Coming Groomer of the Year". She has been featured on the educational video page "groomsource" and you can now catch her in the grooming ring competing in open level or showing her Bichon and English Cocker in the AKC ring.
Judy Hudson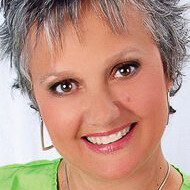 International Grooming Industry Speaker and Judge, Judy Hudson, holds an Associate Degree in Veterinary Technology and is a National Certified Master Groomer and certifier for the National Dog Groomers Association of America. Judy owns and operates Groomingtails Mobile Pet Grooming in Nashville, Tennessee. Judy has multiple Best in Shows and Best All Around Groomer awards to her credit and stayed in Groomteam's top 10 groomers for 4 years. Having retired from the contest ring, Judy enjoys sharing her knowledge and experiences with new groomers! She is also a level V Rodan and Fields skin care consultant.
Alyssa Kasiba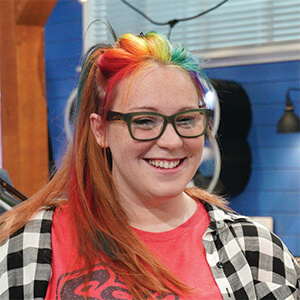 Alyssa Kasiba is an international award-winning creative groomer. She has almost 15 years grooming experience, and she began competitive grooming in 2016. Over the past years, she has specialized in creative grooming from competing on stage to teach the know hows. In the 2022 season Alyssa won 30+ awards nation wide, was on the cover of Groomer To Groomer magazine twice and ended the year won the Barkleigh Honors Creative Groomer of the Year. You may have seen her featured on Night Line News, Good Morning America, or as a Finalist on ABC's dog grooming competition show, Pooch Perfect. Alyssa has found a passion for teaching the art and creativity of grooming and can't wait to share it, through @Toesnbows on Instagram, private classes, or her favorite classrooms at a Barkleigh show!
Macie Pisa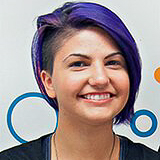 As a second-generation groomer, Macie has been immersed in the dog world her whole life. She has been grooming professionally since 2010. Macie started competing in 2014 and quickly rose to the top, becoming one of the youngest competitors in open division. In 2016 she was nominated for the Barkleigh Honors Up and Coming Groomer of the Year Award. She will continue to travel and compete nationally until she achieves her dream of making GroomTeam USA. Macie co-owns the Laundromutt in Kenmore, NY.
Jay Scruggs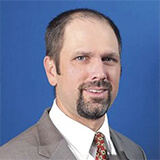 Jay and his wife, Michelle, own Here Comes the Groom, a highly successful mobile grooming salon in Germantown, Tennessee. Jay has won multiple Best in Show and Best All-Around Groomer awards and helped Groomteam USA win the Gold medal in Calgary, Canada, in 2001. Jay was named American Groomer of the Year in 2001, Groomer of the Year Award at Westminster Dog Show in 2002, and Grooming Judge of the Year in 2004. In 2003 Jay won an International Gold and Bronze medal in Barcelona, Spain, helping groomteam USA win the silver team medal. He and Sue Zecco offer seminars nationally. Jay won a Barkleigh Honors Award at the event that he emceed.
Corina Stammworthy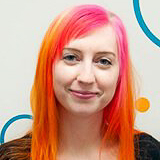 Corina stumbled into the dog grooming industry by chance, but has brought fresh eyes and new ideas. She opened The Laundromutt, a self-service dog wash and grooming salon, on the concept that washing your own dog should be easy and fun. She believes that your dog should always be in the most educated hands, and in the cleanest and calmest environment possible. Corina is a college biology instructor and is currently in graduate school for Biotechnology.
Sue Watson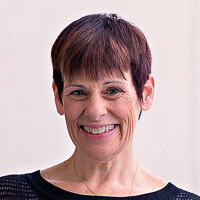 Sue, CMG, and third-generation pet stylist, began working with dogs over 39 years ago. She owns a mobile grooming business, Best All Around Groomer, serving the Chicago area. She was the winner of the Wahl 2003 Groomer of the Year Award at Westminster Dog Show and the Cardinal Crystal Grooming Achievement Awards for American Groomer of the Year in 2002-2004, and nominated two-time nominee for the Cardinal Grooming Contest Judge of the Year award. Since she began competing in 1995, Sue has received Best in Shows and Best All Around Groomer awards. She has been a member of the 2000 – 2005 Groom Team USA teams and is a representative of the Wahl Clipper Corporation.