Dr. Taylor Tillery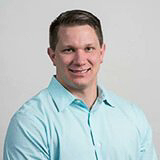 Dr. Tillery obtained his DVM from Oklahoma State. Upon Graduation he migrated to Texas where he joined a progressive general practice. As an associate, he worked to increase the hospital's image and revenue through offering quality medical treatment plans, networking, increasing community awareness, and developing a social media campaign. In his spare time, he provided relief work for a sister practice, performs shelter work for a local shelter, worked nights, holidays and weekends at the local ER and spends time daily at the gym to keep sane. He has left day practice behind and is currently the Merck Animal Health Technical Services Veterinarian for Texas.
Dave Campanella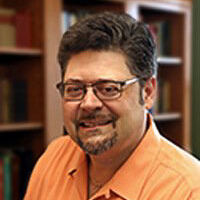 Dave Campanella is an informative and entertaining seminar speaker, contributing trade columnist and genuine grooming enthusiast. He is Best Shot Pet Products sales and marketing director and has over 25 years of pet industry knowledge and experience. He and his wife Tracy co-owned a full service pet salon and self-wash in Ohio prior to relocating with Best Shot to Kentucky. Together they enjoy exhibiting at grooming shows, being industry ambassadors and showing their Kerry Blue Terrier and Samoyed dogs.
Judi Cantu-Thacker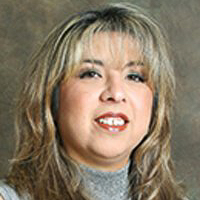 Judi Cantu-Thacker A successful, retired contest groomer and former Groom Team USA Coordinator for 2005/2006, Judi now enjoys working as part of the Wahl Clipper Extreme Team. She owns a successful mobile grooming business in the city of Sugar Land and caters to the "Who's Who" in the city of Houston. Through mobile grooming, she has found the perfect balance between work and family. The result more time to spend with her husband and the ability to support her three children in their academics, extracurricular activities, and as President of the PTA.
Amy Castro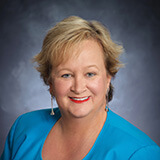 Amy Castro is a communication, customer service and management expert, speaker, author, and animal advocate. She holds Master's Degree in Communication Studies/Human Communication Theory and is Certified Speaking Professional (CSP). Amy is also the author of the books "Practical Communication," and "The Secrets of Effective Leadership Communication." Amy's passion for working with animals started when she worked for a veterinarian/boarding kennel/groomer, and she's been an active shelter volunteer and foster for many years and has personally fostered more than 500 abandoned pets. In 2017, she started Starlight Outreach and Rescue, a nonprofit corporation dedicated to helping Houston area animal shelters provide resources for pets in need.
Lindsey Dicken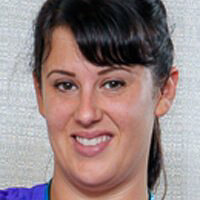 Lindsey Dicken is a NCMG. Lindsey has won multiple awards including best all-around groomer, best in show, best scissored poodle, was nominated for a Barkleigh honors and cardinal crystal American groomer of the year award. Lindsey has qualified for groom team USA's top ten stylists every year she was eligible, reaching # 6 her very first year. She was the #1 ranked groomer in the nation for 2007, 2009, and 2011. She traveled to Germany in 2009 to compete in the world team grooming championship where USA took the gold and to Belgium in 2011 helped her team earn the silver medal.
Dr. Cliff Faver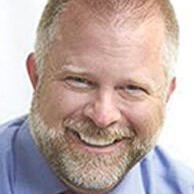 Dr. Cliff Faver, a 1987 graduate of CSU, is the founder/owner of Animal Health Services (7 doctors, 4 groomers, 50 employees) in Cave Creek, Arizona. He is the US distributor for Iv San Bernard products. He uses the two businesses as a means of merging the grooming and veterinary professions to pursue his life's passion of healing and helping pets. Dr. Faver is an international speaker and teaches the ISB Pet Aesthetician Certification program. He is a member of AVMA, AAHA, AZVMA, a sponsor for the CPPGA, a Board member for the Burbank Kennel Club, and previously served on the Novartis Lead Committee (with top dermatologists from USA), Hill's International Global Veterinary Board, and is still active in a Veterinary Management Group.
Anne Francis

Anne has been a professional pet stylist for over 20 years, joining the team at The Village Groomer & Pet Supply in Walpole, Mass in 1995. The Village Groomer received Best Independent Retail Grooming Salon twice by the Cardinal Crystal Achievement Awards. Anne was the recipient of the Cardinal Crystal Award for Journalist Of The Year for her work on the instructional article in Grooming Business Magazine, "The Grooming Table." She has been a member of Groom Team USA for 2014, 2015 and 2016 and finished in the top 5 the last 2 seasons. She has been recognized for her incredible scissor work, as well as the "Taxi Award" at the NEPGP for the best expression and character on a mixed breed. Anne is excited to share her knowledge she has gathered over the years as she transitions into being an educator in the industry that she loves.
Lisa Leady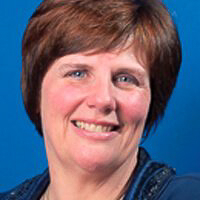 Lisa Leady NCMG, CMG, a Barkleigh Honors Award winner, qualified for Groom Team USA in 2000. Lisa is a certifier for National Dog Groomers Association. Lisa breeds and shows Smooth Fox Terriers. Lisa was a member of Groom Team USA from 2000 - 2006. In 2005 she qualified for the traveling team to France, where she helped bring home the Silver medal, in 2007 she qualified again for the traveling team to Italy. Lisa is the proud owner of Primp My Pooch Mobile in Genoa, IL. Lisa was honored to be a contestant on Animal Planet's Groomer Has It 2.
Shannon Moore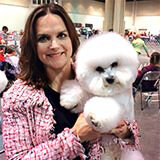 Shannon Moore is a Certified Master Groomer for NDGAA as well as IPG. She owns, breeds and handles Bichon Frise's in addition to her recognition for one of the top breeders of Yorkshire Terriers. She founded and owns Pink Paw Pet Spa & Resort in Birmingham AL. Shannon is an active competitive groomer.
Mackensie Murphy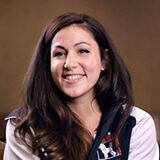 Mackensie has been a member of GroomTeam USA for 7 consecutive years. Over the past 6 years she has ranked among the top 3 competitive groomers in the country boasting multiple Best in Show and Best All Around competitor awards. She is also an impressive 6 time winner of the prestigious Liz Paul Memorial best scissored poodle Award and has been featured on multiple covers of Groomer to Groomer magazine and other industry publications. She has spent the last several years educating groomers all over the globe with seminars and private lessons and recently began judging international. Mackensie has earned her way onto three consecutive GroomTeam USA travel teams. In 2015 she took an American cocker spaniel to Italy with the team where they brought home a silver medal. In 2017 in Belgium with the same breed and a dream team, she placed 1st over all in sporting out of 22 countries and assisted the team in bringing home the gold medal. February of 2020 she will traveling with the same team to the south of France where she again will be representing the USA with an American cocker.
Cheryl Purcell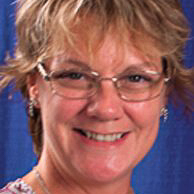 Cheryl A Purcell Nationally Certified Master Groomer: 
groomteam USA Member from 2002 to 2007. Cheryl retired in 2010 to become the groomteam USA Coordinator from 2011-2014, She captained the 2013 Gold World Grooming Champion Travel Team. In addition to being a five time Cardinal Crystal nominee and a Barkleigh Honors Awards nominee. Cheryl and her dog River where the 2014 Kerry Blue Terrier BOB at Westminster. Cheryl is a sought after Lecturer, Judge and Mentor. Cheryl owns and operates Pooch Paws Pet Grooming with her husband Ron, in Hanover MA.
Susan Sholar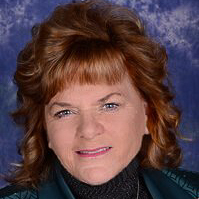 Susan has been grooming dogs and cats for over forty years and has taught grooming for fifteen years. Her first love of dogs began very young while on the television set of Rin Tin Tin and then in her teens on the set of Hogan's Heroes. Like many groomers, Susan turned a "hobby" into her life work. Her career began with showing and grooming her own dogs, progressed to showing and grooming for others as a Certified Professional Handler and, in 1997, Susan turned in her show leash for a judge's book. She now judges breeds in five groups and has judged grooming competitions. Susan is presently an AKC Delegate for the Black Russian Terrier Club of America, where she holds the office of Recording Secretary and serves as Chairman of the Judges Education Committee.
Rebekah Sparks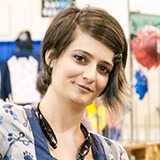 Rebekah Sparks, NCG of the NDGAA, has 15 years' experience in the grooming industry and has strengthened her knowledge base by attending seminars and seeking out lessons with any and all teachers within reach. An interest in creative grooming naturally sparked after viewing an old copy of a grooming trade magazine featuring an abstract continental trim on a poodle. This one image lead to her obsession with color that's lasted over a decade. Through trial and error, creative grooming flowered into her everyday salon job. Rebekah's work has been featured on the cover of Houston Pet Talk magazine as well as the Debra Duncan show and various other events.