Janice Fehn, CMG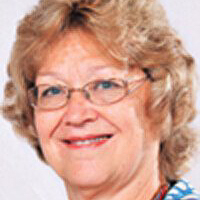 Janice Fehn started her grooming career in high school by grooming her own Cocker Spaniel and a Standard Poodle that no one else could groom. Those two dogs were the first of many second-hand and rescues she had over many years since 1966. Janice started breeding and showing Cockers in the late 70's, gaining her Master Grooming certificate in '82. Sunshine Acres was her kennel name and horse farm. Janice still attends seminars and is always striving to move forward. Janice continues to enjoy grooming, mentoring, and teaching. From managing her solo grooming shop to managing four corporate grooming salons, she has seen about everything that groomers encounter!
Jennifer Bishop-Jenkins, MA, ICMG, MCS, PGC, CCE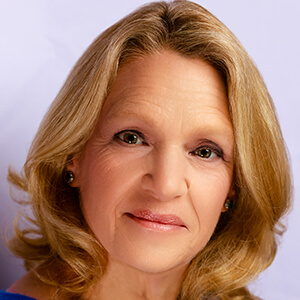 Jennifer Bishop-Jenkins is the Owner/Master Groomer at Love Fur Dogs in Glencoe, Illinois. Named "Best Groomer in Chicagoland" by the Chicago Tribune, Jennifer has been grooming, breeding, and showing several breeds of dogs and cats for four decades. Jennifer was featured on Season Three of the Hulu Television Series Small Business Revolution as a Grooming Expert. A retired career teacher, Jennifer is a grooming educator who also writes grooming articles and an award-winning blog. Jennifer has published a poster and is working on a book of the same title, A Groomers Guide to the Fifteen Coat Types, based on her ground-breaking seminar. Jennifer founded the Illinois Professional Pet Groomers Association. Jennifer and her husband live with their retired show dogs, two miniature poodles and two Australian Shepherds. They bi-locate between suburban Chicago and their Powhatan, Virginia retirement retreat. Jennifer can be reached at www.groomersguide.com
Nadia Bongelli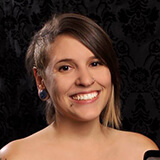 Nadia Bongelli has been grooming pets since 2009 and competing since 2012. Her accolades include Barkleigh Honors Up and Coming Groomer of the Year in 2016, Best All Around International Groomer at Intergroom 2017, five Rising Star Gold Medals, Rising Star of the Year award at Intergroom 2016, two Canadian BIS awards and had numerous Open Level placements in Canada and several in the United States. Nadia's proudest moment was being awarded Canadian Groomer of the Year at the very first Canadian Grooming Industry Awards. She is a Nationally Certified Master Groomer with the National Dog Groomers Assoc. of America, Inc. and a certifier with the Intellectual Groomers Association. Her ultimate goal is to represent her country on Groom Team Canada with her peers.
Judi Cantu-Thacker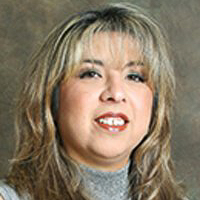 Judi Cantu-Thacker, A successful, retired contest groomer and former GroomTeam USA Coordinator for 2005/2006. These days you can find Judi working in the Wahl Clipper or Frank Rowe and Son booth, sharing her 27 years of grooming knowledge and experience. She owns a successful mobile grooming business in the city of Sugar Land and caters to the "Who's Who" in the Houston area. Through mobile grooming, she has found the perfect balance between work and family. This resulted in more time for her to spend with her husband and the ability to support her children in their academics and extracurricular activities.
Jonathan David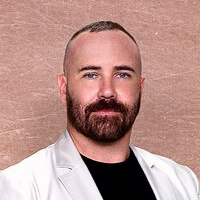 Jonathan David has been the recipient of multiple scissoring awards, multiple Best All Around Groomer awards and Best in Show earning him a position on GroomTeam USA in 2008 and 2009. Jonathan was also a contestant on Animal Planet's "Groomer Has It" and has been featured as a grooming expert on multiple television shows. Currently, Jonathan owns and operates his salon, Lap of Luxury Dog Spa in Delray Beach, Florida and is a board member of multiple dog clubs.
Blake Hernandez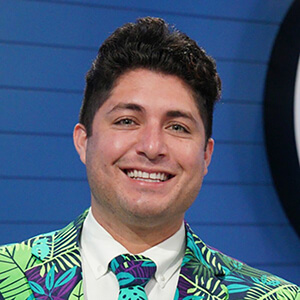 Blake Hernandez is a NCMG and three-time Barkleigh Honors recipient. He is best known for his online persona and caterwauling lyrics that speak to our industry. Blake has brought innovation and current outside trends to the grooming industry from Personality Marketing to the FoxEye, a phone holding device for the everyday groomer or aspiring influencer. Blake runs Foxy Roxy's Pet Salon in San Diego, CA, in addition to competing in grooming contests and dog shows all over the country. He is the co-creator and founder of GroomSource, an app made for groomers' continued education as well as creator and producer of many products with Foxy Roxy's Supply Co. Blake was also a feature groomer in Netflix's "DOGS" documentary and a contestant on ABC's Pooch Perfect Season 1.
Macie Pisa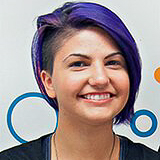 As a second-generation groomer, Macie has been immersed in the dog world her whole life. She has been grooming professionally since 2010. Macie started competing in 2014 and quickly rose to the top, becoming one of the youngest competitors in open division. In 2016 she was nominated for the Barkleigh Honors Up and Coming Groomer of the Year Award. She will continue to travel and compete nationally until she achieves her dream of making GroomTeam USA. Macie co-owns the Laundromutt in Kenmore, NY.
Cheryl Purcell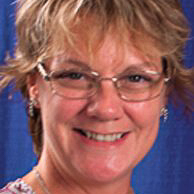 Cheryl A Purcell, Nationally Certified Master Groomer, was a GroomTeam USA Member from 2002 to 2007. Cheryl retired in 2010 to become the GroomTeam USA Coordinator from 2011-2014, She captained the 2013 Gold World Grooming Champion Travel Team. Cheryl is also a five-time Cardinal Crystal nominee and a Barkleigh Honors Awards nominee. Cheryl and her dog River where the 2014 Kerry Blue Terrier BOB at Westminster. Cheryl is a sought-after lecturer, judge and mentor. Cheryl owns and operates Pooch Paws Pet Grooming with her husband Ron in Hanover, MA.
Victor Rosado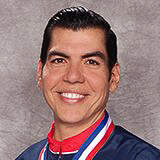 With 26 years of experience in professional grooming and conformation, Victor Rosado is a NCMG with NDGAA, ICMG, and is a certifier with IPG, as well as a Grooming Contest Judge and a Licensed All Breeds Conformation Judge for FCPR/FCI. As a competitive groomer, Victor Rosado is a multiple Best All Around and Best in Show winner, and one of the top groomers on GroomTeam USA. Victor is a member of American Spaniel Club, an AKC Breeder of Merit, and an exhibitor of American Cocker Spaniels for 20 years with multiple Best in Show and Best in Specialty Shows wins. Victor is also an Oster Ambassador in Latin America and owner of Davis Puerto Rico.
Susan Sholar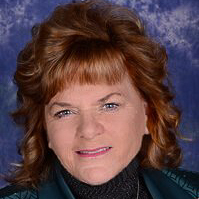 Susan has been grooming dogs and cats for over forty years and has taught grooming for fifteen years. Her first love of dogs began very young while on the television set of Rin Tin Tin and then in her teens on the set of Hogan's Heroes. Like many groomers, Susan turned a "hobby" into her life work. Her career began with showing and grooming her own dogs, progressed to showing and grooming for others as a Certified Professional Handler and, in 1997, Susan turned in her show leash for a judge's book. She now judges breeds in five groups and has judged grooming competitions. Susan is presently an AKC Delegate for the Black Russian Terrier Club of America, where she holds the office of Recording Secretary and serves as Chairman of the Judges Education Committee.
Nick Sklar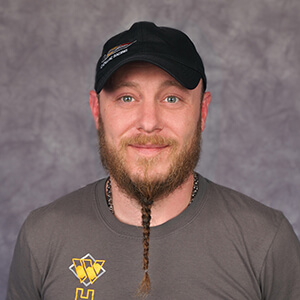 GM of Sales and Operations at Whitman's Sharpening, Nick Sklar was raised at the sharpening wheel. With more than twenty years' experience working with grooming equipment and the people who use it, Nick is an expert in proper equipment selection and care. He has done extensive research with top scissor companies and assisted with product design for several brands including Chris Christensen and Whitman's products.
Corina Stammworthy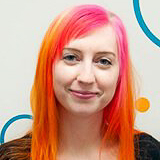 Corina stumbled into the dog grooming industry by chance, but has brought fresh eyes and new ideas. She opened The Laundromutt, a self-service dog wash and grooming salon, on the concept that washing your own dog should be easy and fun. She believes that your dog should always be in the most educated hands, and in the cleanest and calmest environment possible. Corina is a college biology instructor and is currently in graduate school for Biotechnology.