Philip Schafmayer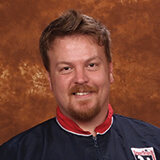 Philip Schafmayer, NCMG was a Professional All Breed AKC Handler for over 18 years. Philip has been a professional pet stylist since 1997 and became a Certified Master Groomer with NDGAA in 2017. He was awarded Best in Show and Best All Around Groomer at NEPGP 2017 at his very first competition, then again at NEPGP 2018. Philip made the GroomTeam USA Top 10 Pet Stylists for 2017 as well as 2018, and earned the #5 GroomTeam USA spot for 2018, as well as being announced as the 2020 World Travel Team Alternate. In February 2018 Philip retired from Professional Handling and opened Dogs by Design Pet Salon in Danielson, CT, and is getting ready to open his second salon in Cranston, RI.
Judi Cantu-Thacker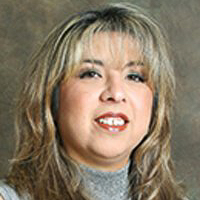 Judi Cantu-Thacker, A successful, retired contest groomer and former GroomTeam USA Coordinator for 2005/2006. These days you can find Judi working in the Wahl Clipper or Frank Rowe and Son booth, sharing her 27 years of grooming knowledge and experience. She owns a successful mobile grooming business in the city of Sugar Land and caters to the "Who's Who" in the Houston area. Through mobile grooming, she has found the perfect balance between work and family. This resulted in more time for her to spend with her husband and the ability to support her children in their academics and extracurricular activities.
Dr. Jenifer Chatfield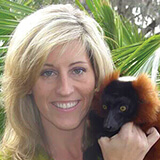 Dr. Jenifer Chatfield is the Staff Veterinarian at 4J Conservation Center and an instructor for FEMA/DHS courses. Dr. Chatfield has a particular interest in infectious diseases & biosecurity. Her work for the DHS's courses is focused on topics such as foreign animal diseases, quarantine and isolation, & malicious introduction of pathogens. Dr. Chatfield served as the Florida Dept of Health's Influenza Veterinary and Agriculture Liaison and the Cities Readiness Initiative Coordinator (CRI), developing plans for response to bioterrorism in large metropolitan areas. She was selected as a Future Leader by the AVMA and received 2 Gold Star awards from the FVMA.
Steve Dale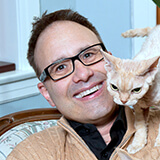 Steve Dale, CABC (certified animal behavior consultant) is host of two nationally syndicated radio shows and is on WGN Radio, Chicago. He's an editor of Decoding Your Dog, authored by American College of Veterinary Behaviorists. He's writen for various publications including Veterinary Practice News, CATSTER, PetVet and the Journal of National Association of Veterinary Technicians in America. He's appeared in People magazine to USA Today. His numerous TV appearances include The Oprah Winfrey Show, National Geographic Explorer and various Animal Planet shows. He serves on the Boards of Directors of the Human Animal Bond Association and Winn Feline Foundation.
Kathryn Dixon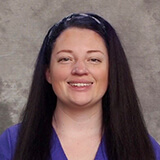 Kathryn Dixon, a Nationally Certified Master groomer, is a top 20 ranked competitor and pet grooming educator. She has been involved in the industry since her first job as a bather at Petsmart in 2006. She has worked in corporate salons, private salons, mobile salons, and owned a mobile fleet based in Rhode Island from 2015 to 2019. She served as a member of the Rhode Island Professional Pet Groomers Association from 2015 to 2017 as secretary and treasurer. In this capacity, she helped write the Pet Grooming Safety Bill which the state will eventually pass. She is based in Maryland working part-time as a pet/show groomer and shows various breeds in the terrier, sporting, non-sporting, and toy rings.
Blake Hernandez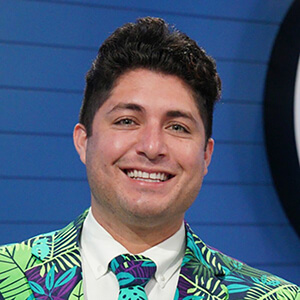 Blake Hernandez is a NCMG and 3-time Barkleigh Honors recipient. He is best known for his online persona and caterwauling lyrics that speak to our industry. Blake has brought innovation and current outside trends to the grooming industry from Personality Marketing to the FoxEye, a phone holding device for the everyday groomer or aspiring influencer. Having been nominated for 20 Barkleigh Honors in many categories it is safe to say that Blake is well loved and admired in many facets of our Groomerverse. Blake runs Foxy Roxy's Pet Salon in San Diego, CA, in addition to competing in grooming contests and dog shows all over the country. He is the co-creator and founder of GroomSource, an app made for groomers' continued education. Blake also creates and produces many products with Foxy Roxy's Supply Co. for the professional groomer and now for the everyday dog lover. Blake was also a feature groomer in Netflix's "DOGS" documentary and a contestant on ABC's Pooch Perfect Season 1.
Milena Kon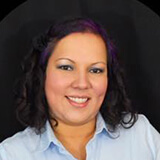 Milena started off in graphic design and direct sales before realizing that she wanted to do more with animals. So, she went into grooming in 2013. She is now the owner of Driving Me Knots (Mobile Grooming), DMK Bowtique (Pet Accessories), and DMK Marketing Solutions (Custom Graphic Designs). She started competing in Extreme Creative Styling & Creative Abstract grooming contests in 2015, and won Up-and-Coming Creative Groomer that same year. Her creative work has also been seen on "The Greatest Showman" with Hugh Jackman and "Orange is the New Black" on Netflix. She was awarded the Barkleigh Honors Creative Groomer of the Year in 2018.
Angela Kumpe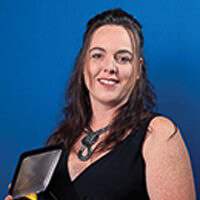 Internationally renowned creative stylist and instructor, Angela Kumpe has more placements in creative styling than anyone, worldwide. She won the first ever Barkleigh Honors Award for Creative Competitor. She is the author of A Creative Collection, a step-by-step guide to creative styling. Angela's work has been featured on Animal Planet, TLC, The Today Show, Regis and Kelly, and ABC Nightline as well as in The New York Times and on the cover of Groomer to Groomer magazine. Angela is the owner of Angela's Grooming and Pet Spa in Little Rock, Arkansas.
Jessica Moore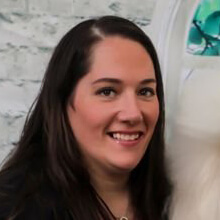 Jessica Moore CMG, IGMS is the owner of Show Stoppers Pet Styling in Waukegan, Illinois. Jessica has been a pet stylist for 18 years and began competing in 2006. After accelerating in the competition ring quickly she moved from entry level to open in a matter of a few shows. In 2007-10 she ended the years in the top 20. Jessica has walked away with multitude of 1st, 2nd and 3rd place wins, including many group placements in every level as well as several Best Groomed Dog Awards and Best in Show.
Macie Pisa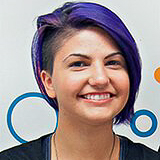 As a second-generation groomer, Macie has been immersed in the dog world her whole life. She has been grooming professionally since 2010. Macie started competing in 2014 and quickly rose to the top, becoming one of the youngest competitors in open division. In 2016 she was nominated for the Barkleigh Honors Up and Coming Groomer of the Year Award. She will continue to travel and compete nationally until she achieves her dream of making GroomTeam USA. Macie co-owns the Laundromutt in Kenmore, NY.
Bill Schroeder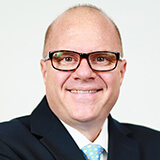 Bill is a founding owner of InTouch Practice Communications and has, for the past 25 years, helped over 7,000 practices educate their clients and share their messages. He has a Bachelor of Arts degree in communications from Western Illinois University, is a former United States Marine, sits on the board of directors for VetPartners, and is a graduate of the Veterinary Management Institute at Purdue. Bill and his family live in the Chicago suburb of Schererville, IN, where he remains active in the Marine Corps veterans' community, loves his Chicago Cubs, and spends tons of time learning about digital marketing!
Susan Sholar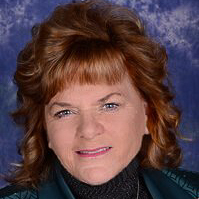 Susan has been grooming dogs and cats for over forty years and has taught grooming for fifteen years. Her first love of dogs began very young while on the television set of Rin Tin Tin and then in her teens on the set of Hogan's Heroes. Like many groomers, Susan turned a "hobby" into her life work. Her career began with showing and grooming her own dogs, progressed to showing and grooming for others as a Certified Professional Handler and, in 1997, Susan turned in her show leash for a judge's book. She now judges breeds in five groups and has judged grooming competitions. Susan is presently an AKC Delegate for the Black Russian Terrier Club of America, where she holds the office of Recording Secretary and serves as Chairman of the Judges Education Committee.
Corina Stammworthy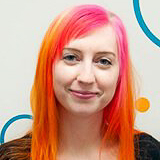 Corina stumbled into the dog grooming industry by chance, but has brought fresh eyes and new ideas. She opened The Laundromutt, a self-service dog wash and grooming salon, on the concept that washing your own dog should be easy and fun. She believes that your dog should always be in the most educated hands, and in the cleanest and calmest environment possible. Corina is a college biology instructor and is currently in graduate school for Biotechnology.